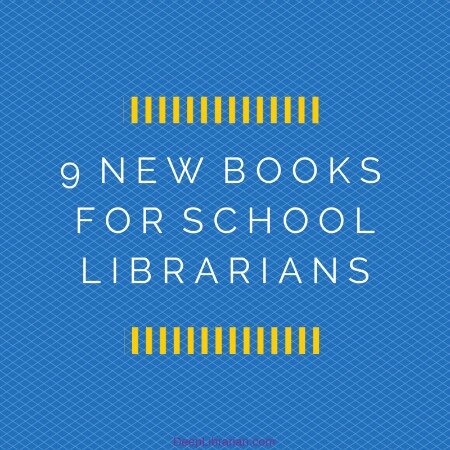 Each month I share newly-published and soon-to-be-released books for school librarians. Enjoy this month's list!
Children's & YA Services
Crash Course in Children's Services by Penny Peck
Dragons in the Stacks: A Teen Librarian's Guide to Tabletop Role-Playing by Steven A. Torres-Roman
General Library Management
Cataloging for School Librarians by Marie Kelsey
The Common Core in Grades K-3: Top Nonfiction Titles from School Library Journal and The Horn Book Magazine (Classroom Go-To Guides), edited by Roger Sutton.
More Library Mashups: Exploring New Ways to Deliver Library Data by Nicole C. Engard
Teaching
Story Smart: Using the Science of Story to Persuade, Influence, Inspire, and Teach by Kendall Haven
Teaching Internet Basics: The Can-Do Guide by Joel A. Nichols
Technology
Teaching Digital Photography: The Ultimate Guide to 'Tween and Teen Learning by Keith Kyker
Web Design for Libraries by Charles Rubenstein
And of course, my eBook,
Help, I'm a New School Librarian!
, is always
available for purchase here
on my website.
Disclosure: This post contains affiliate links. If you make a purchase after clicking on one of my links, I receive a small commission (at no extra cost to you). Thanks for supporting my site.