Each month I share some newly published and soon-to-be-released books for school librarians.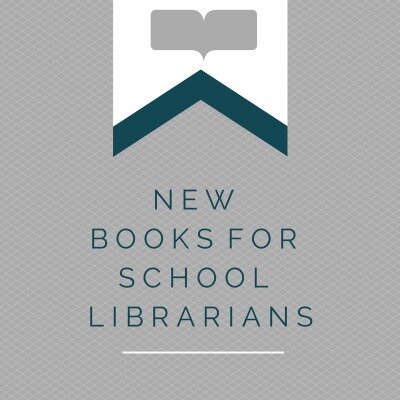 General Library Management & Technology
Cataloging for School Librarians by Marie Kelsey
Apps for Librarians: Using the Best Mobile Technology to Educate, Create, and Engage by Nicole Hennig
Teaching Social Media: The Can-Do Guide by Liz M. Kirchhoff
The Personal Librarian: Enhancing Student Experience, edited by Richard Moniz and Jean Moats.
The Tween Scene: A Year of Programs for 10-to-14-Year Olds by Tiffany Balducci and Brianne Wilkins-Bester
Help! I'm a New School Librarian: Practical Advice for Middle & High School Librarians by Lisa Newton (yes, yours truly!)
Children & 'Tweens
The Maker Cookbook: Recipes for Children's and 'Tweens Library Programs by Cindy Wall
Teens & YA
Intellectual Freedom for Teens: A Practical Guide for YA and School Librarians by Kristin Fletcher-Spear and Kelly Tyler
It Happens: A Guide to the Contemporary Realistic Fiction for the YA Reader by Kelly Jensen
Literature Guides
Reading the Art in Caldecott Award Books: A Guide to the Illustrations by Heidi K. Hammond
Do any of these books look like something that would be helpful to you? Please share your thoughts in the comments below.
If you enjoyed this post or found it useful, please share it!
Disclosure: The links in this post are affiliate links. If you make a purchase after clicking on my links I receive a small commission (at no extra cost to you). Thanks for supporting this site.