Have you ever thought about how many different online usernames and passwords we have to keep track of on a daily basis?
I have to remember usernames and passwords for Amazon, Follett, my library management program, Google Docs, my school email, supply vendors, my blog, our online attendance software, and so many more!
I created this free Log In Tracker Printable to help you keep track of all your different username and password combinations.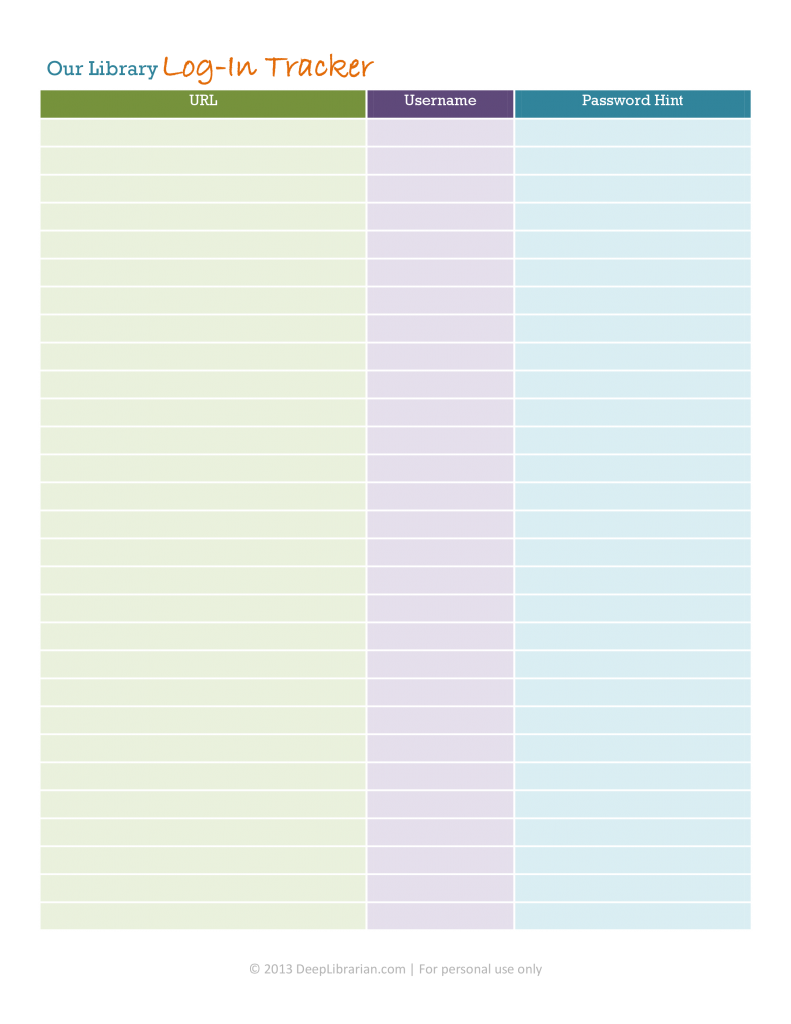 Now, obviously usernames and passwords are sensitive information. That's why I created the space for a password hint instead of the password itself. You might also consider keeping this file in a secure drawer and away from students. I also recommend you use a pencil so you can keep it updated in the event of any password changes.
You can download the printable by clicking on the image above or by clicking here. Be sure to check out my all my other free printables, too!