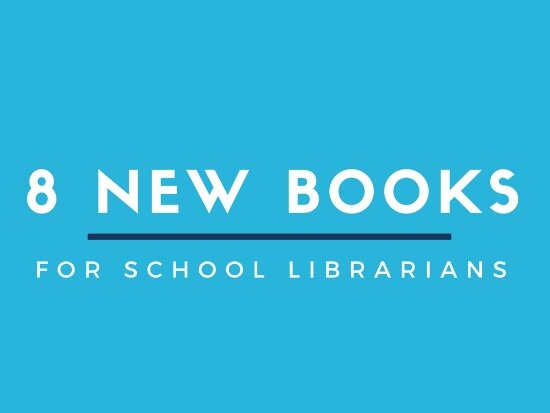 Each month I share newly-published and soon-to-be-released books for school librarians. Enjoy this month's list!
Instruction & Search
Librarian's Guide to Online Searching: Cultivating Database Skills for Research and Instruction by Suzanne S. Bell
Maximizing the One-Shot: Connecting Library Instruction with the Curriculum by Jill Markgraf and Kate Hinnant
Reader's Advisory
Promoting Great Reads to Improve Teen Reading: Core Connections with Booktalks and More by Lucy Schall
Order term papers: A Sourcebook of Poems, Rhymes, and Read-Alouds by Tim Wadham
General Children's & Teen Services
Children's Services Today: A Practical Guide for Librarians (The Practical Guides for Librarians series) by Jeanette Larson
The Handbook for Storytime Programs by Judy Freeman & Caroline Feller Bauer
The Library Collaboration and Flexible Scheduling Toolkit: Everything You Need to Know to Get Started by Andria C. Donnelly
Scales on Censorship: Real Life Lessons from School Library Journal by Pat Scales
Please feel free to share your thoughts on these books in the comments below.
This post contains Amazon affiliate links. Thanks for supporting my site.