I don't know about you, but I like statistics! So every month I compile some basic information that helps me keep track of what happened.
I have a Google spreadsheet that contains very detailed information, but it recently occurred to me that it might be a good idea to have a paper version handy. I can quickly access an easy-to-read glimpse into my library for any parent, teacher, or administrator who wants to know how things are going.
(Updated note 8/23/13): For some reason, the image of the printable does not seem to show up if you're viewing this on an iPhone or iPad. However, the links to download should still work.)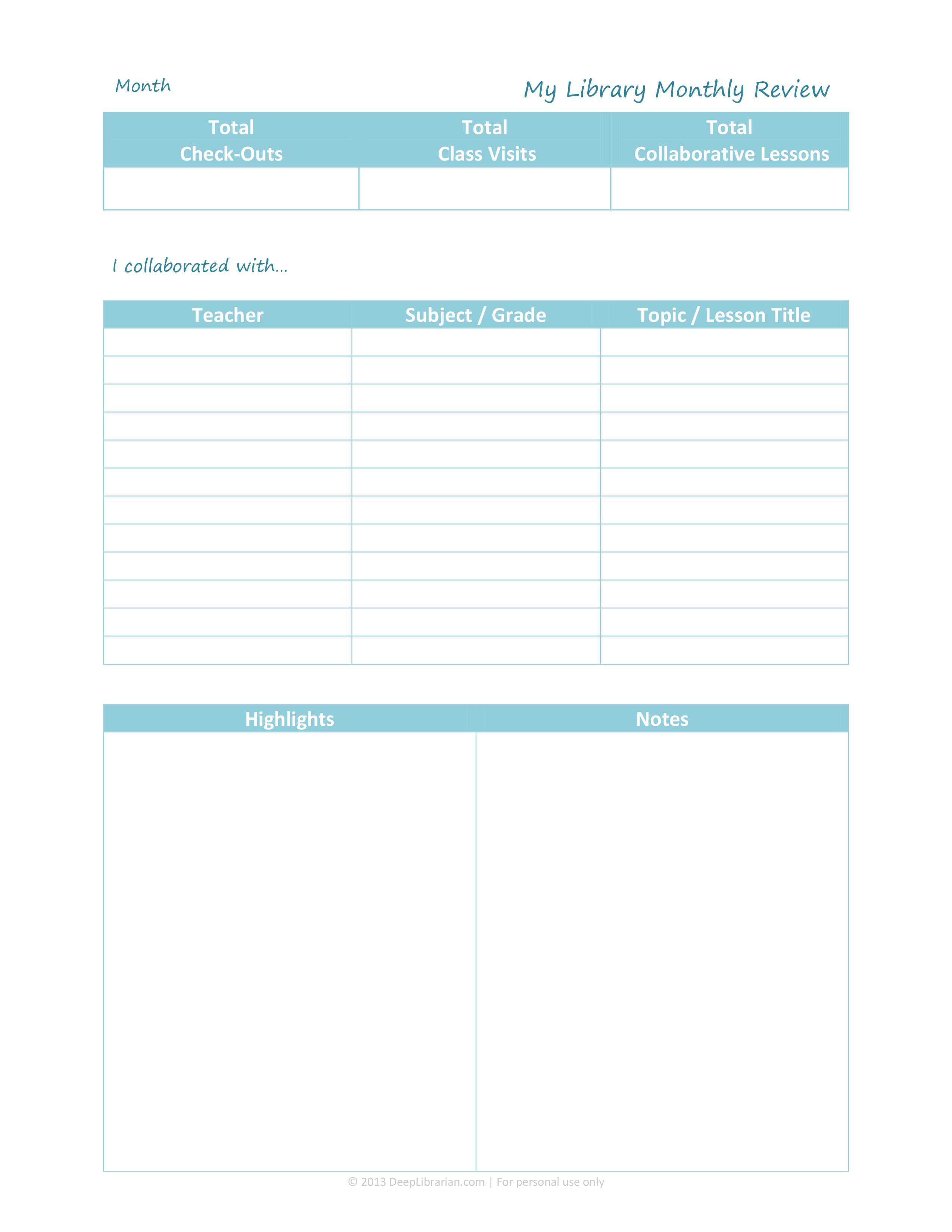 This might also come in handy in June when I need to write annual end-of-the-year report. I'll be able to quickly glance at my sheets and find all the relevant highlights and statistics.
You can download the printable by clicking on the image above or by clicking here. Enjoy!