I don't know about you all, but I have a hard time keeping track of where I order my library supplies from.
I get my barcodes from one vendor, and my spine labels from another. I like Highsmith's book covers, but I prefer Demco for genre labels. And don't forget the printer ink from Office Depot!
So I created this Master Supply list to help me keep track of my most commonly used supplies. When it's time to re-order, I just take a quick glance at my list instead of spending way too much time searching through old email receipts or purchase orders.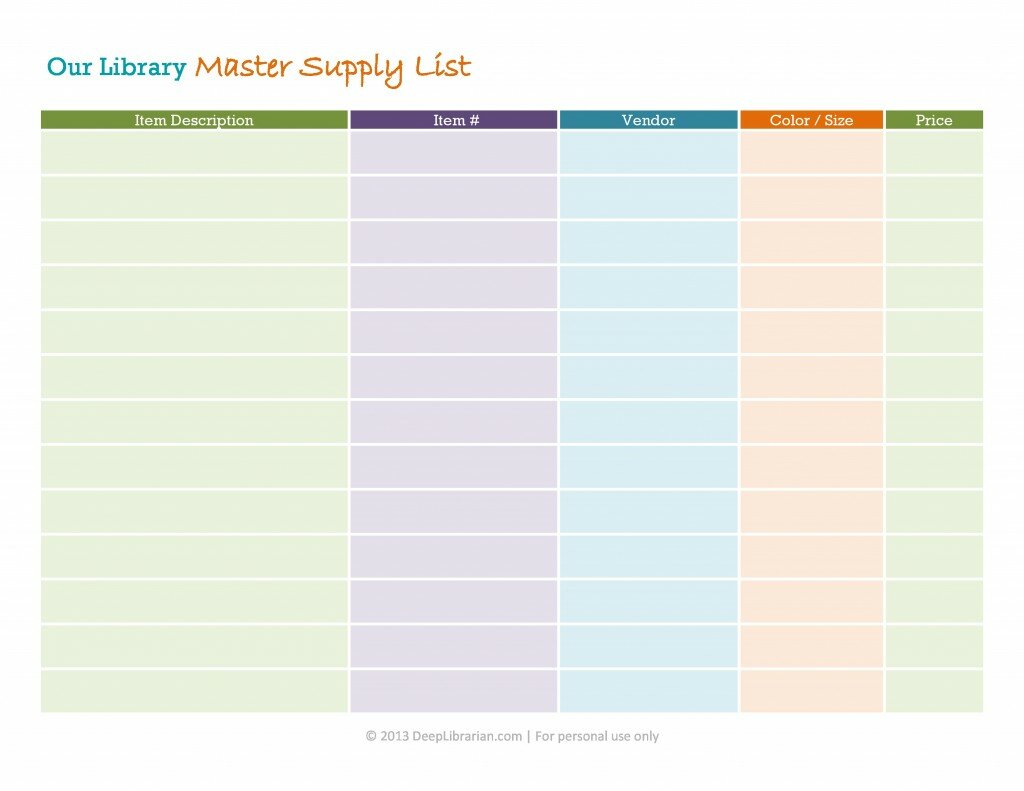 I hope this printable helps you stay a little more organized, too! Download it by clicking here or on the image above.
Finally, I want to announce that the winner of the "In-Between" book giveaway is Catherine! Thanks to everyone who entered, and keep watch for future giveaways. Catherine, make sure to check your email!